According to the latest business model, data is the biggest asset of any organization. Losing data means losing your clients, their trust and not to mention losing the competition with your competitors. The value of data and in current time has left no other option for the organizations but to backup. As we all know, online data storage backup has become the trend of today. But the question is it right for your business? This post will answer this question and provide information that will help users to decide about Online data backup. Here, we will discuss the advantages and disadvantages of online cloud storage backup.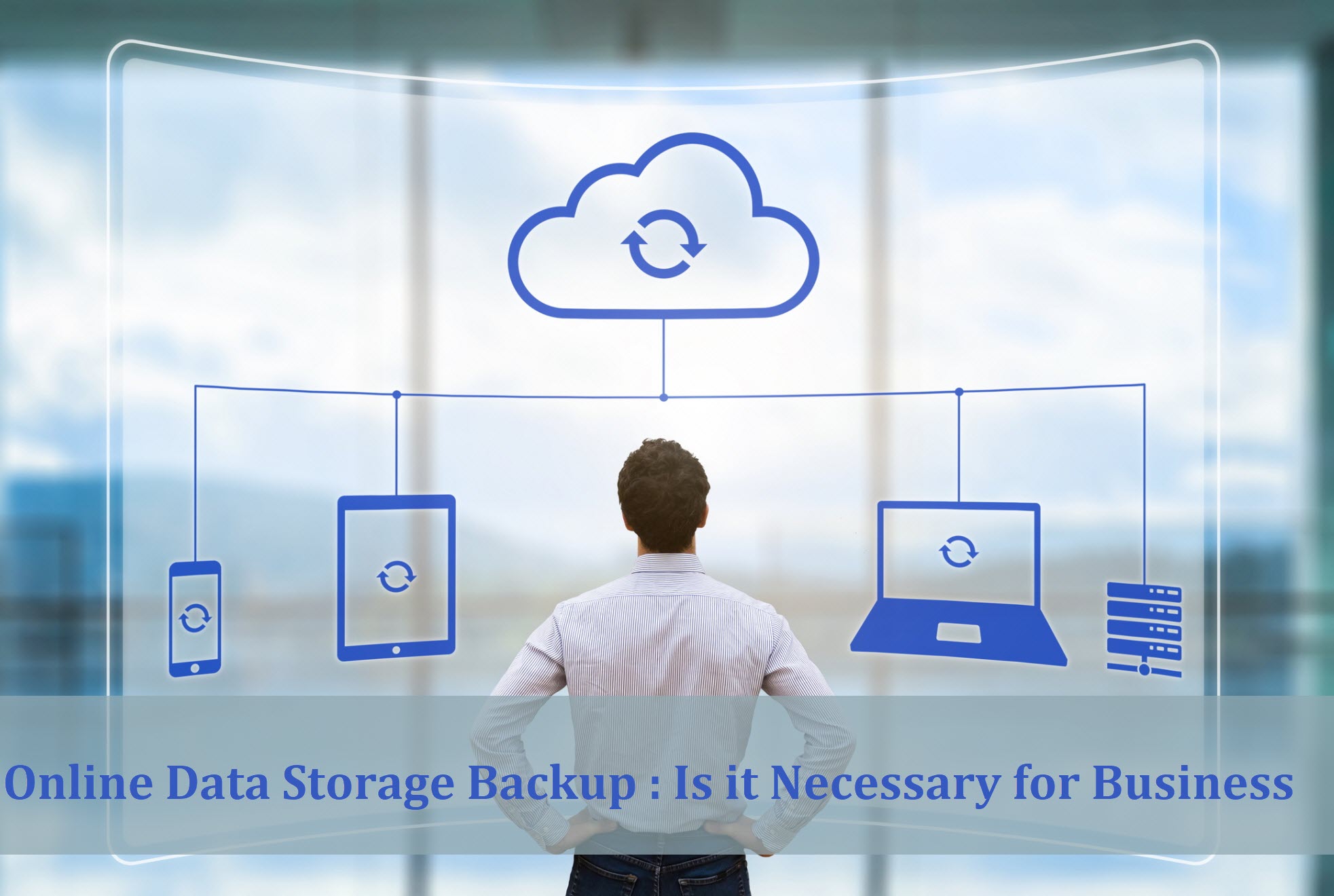 What is Online Backup or Cloud Backup?
By the term online backup, we understand having another copy of your data saved in some off-site online location. As the data is stored on a remote server, it can be recovered anytime from anywhere with the help of Internet. One of the best online data storage service providers is Endpoint Vault. It protects the stored data for lifetime.
Explore Which is Essential for Your Business Online Backup or Cloud Data Storage backup
Advantages of Online Data Backup
There are multiple advantages of using online data backup to secure your precious data. Some of the vital benefits are listed below.
Better Security: The main purpose of data backup is security and this is ensured undoubtedly in case of online storage data backup. As it is saved in a different location than the original data, there is no chance of online data and local data getting affected simultaneously. Moreover, online data remains completely safe from local cyber attacks.
Budget Friendly: Online Data Storage Backup is often considered as the cost-effective way to backup your data. Imagine the amount of infrastructure you will need to store all your data online and you would realize that online data storage cost is not overrated. Even when it comes to scalability, online data backup is the better option than the local backup.
Quick Set-up: While local backup needs appointing manpower and investing on infrastructure, online backup is free of these hassles. There is no need for anyone to invest their valuable time in the local backup process. In this way, an organization can maintain their productivity level as well as protect their data from all types of hazard.
Greater Reliability: Online data backup is also reliable to a great extent. This backup process is automated and regular, so there is no chance of human mistake during the backup. There is no such scenario of forgetting to backup in this case and this makes it more reliable than manual or local data backup.
Easy Recovery: Recovering data from online backup is not a complex thing. All you need is a stable Internet connection and the data can be downloaded back to cater your requirement. If your original data gets lost, corrupt, stolen, or deleted, it can be retrieved immediately from the online storage.
Anywhere Access and Sharing: Once the data backup is stored online, it can be accessed from anywhere. Even if any natural disaster affects the physical location of the organization, users can get hold of the online data from other locations. The data stored online is also convenient to share. It is seen that employees prefer to share the data stored online than locally saved data due to ease and simplicity.
Why You Should Take Online Data Storage Backup
Like every coin has its two sides, online Cloud storage backup is not free of drawbacks. Before users decide to backup their data in online data storage, they must consider these points:
Cost: Though many cost-effective cloud backup plans are available now, cost of cloud service will be an addition to the budget of the organization. Before taking the final decision about cloud storage data backup, companies should take this matter into consideration.
Amount of Data: In case of huge amount of data, data backup in cloud is a time-consuming matter. The same issue will occur during data restoration from the cloud facility. The process will prolong further if the Internet connection is slow.
Requirement: While data backup is mandatory for some industries, small businesses do not require online data backup.
Disaster Plan: Every enterprise should have a disaster management plan for emergency situations like natural disaster. Even if the data is stored in cloud, companies must be prepared for any unexpected situation and formulate a disaster plan.
Considering these issues, it can be said that whether you have online data backup or not, Online Data Storage Backup on local system is an important part of data security plan. For this reason, experts advise users to have a copy of their important data saved locally.
Read original article here