HEIC is a native photo format dedicated for Apple devices which obviously run iOS. Therefore, it is not accessible on Android devices or tablet without using trick or specialized apps. This tip will guide you how to solve that problem, so that you can Open High Quality HEIC Images on Android Device for seeing and sharing easily.
Convert HEIC Files to PNG/JPG/JPEG
When you see the word "Convert" you may think this will be complicated approach, but it is TOTALLY not thanks to the excellent app from Aiseesoft called HEIC Converter. This app will help you to convert HEIC image to other popular formats link JPG, JPEG, PNG, etc. The best part of this is you will not need any extra photo viewers or apps to view and manage your images on your phone.
HEIC is the image format on iOS 15/14/13/12/11. This photo format saves much space without compressing image quality. It is considered as the replacement of JPEG image format. However, HEIC has some disadvantages. HEIC photos cannot be opened and viewed on outdated versions of the iOS or many other platforms. But image format like JPG or PNG are much more compatible.
---
How to Convert HEIC to JPG with Aiseesoft HEIC Converter
Step 1/3: Add HEIC images
Run Aiseesoft HEIC Converter after having it installed sucessfully on your PC.
Hit Add HEIC button and locate the HEIC images for converting JPG. You can also drag the HEIC files to the program interface to quick-load them.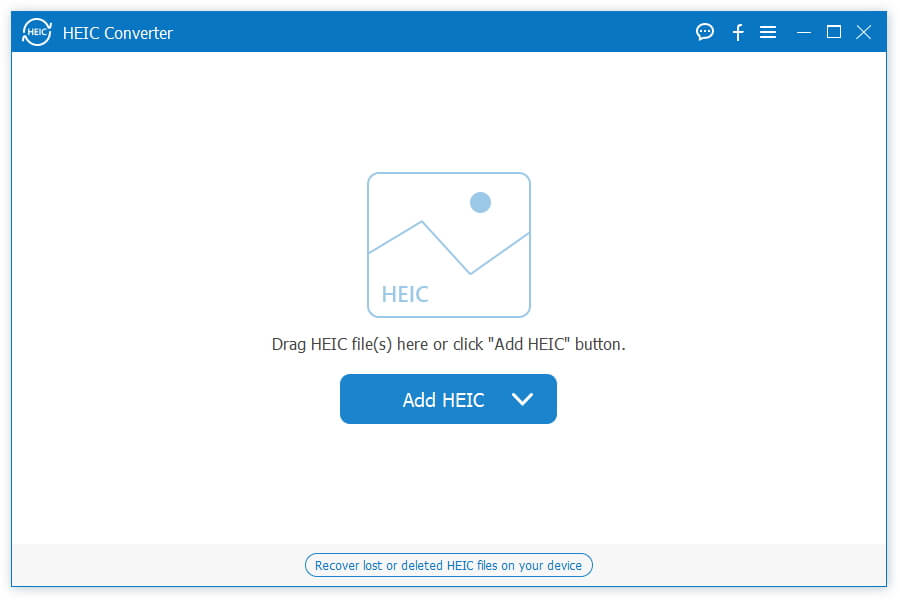 Step 2/3: Set output format
After loading HEIC files, the program would now take you to the main working screen. Now you can follow the steps below to continue.
Selec output format as JPG/JPEG vie the Format drop-down control.
Note: If you would wanit the image to reserve its tranparency, try selecting PNG instead.
Apply desirec quality. Usually it is good to view from 30%-50% and best quality at 60%-100%.
Select to keep Exif Data or not. Learn more on what Exift Data is.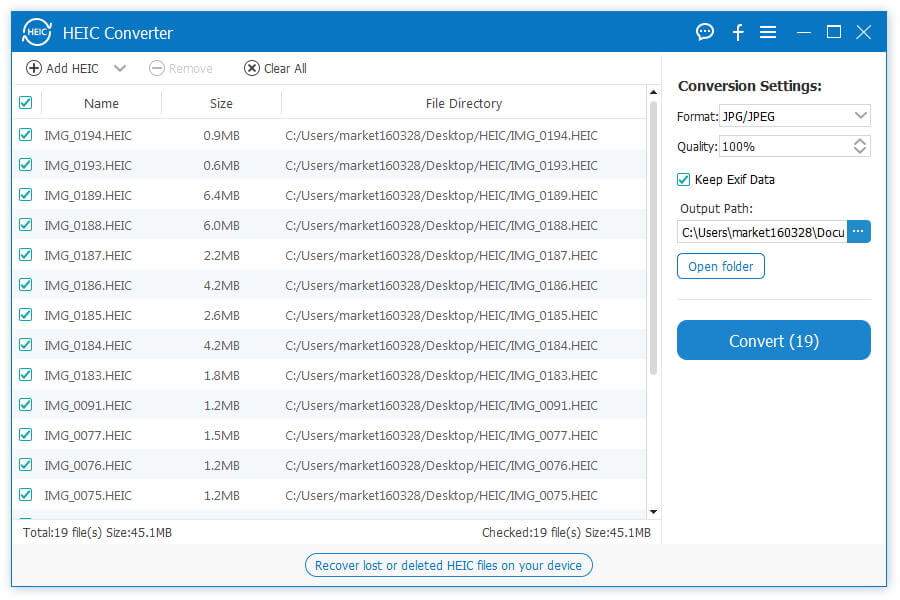 Step 3/3: Convert HEIC to Android compatible image
Hit Convert button to start the HEIC to JPG/JPEG conversion.
After the conversion completed, you can transfer the images to any of your devices to for viewing and sharing.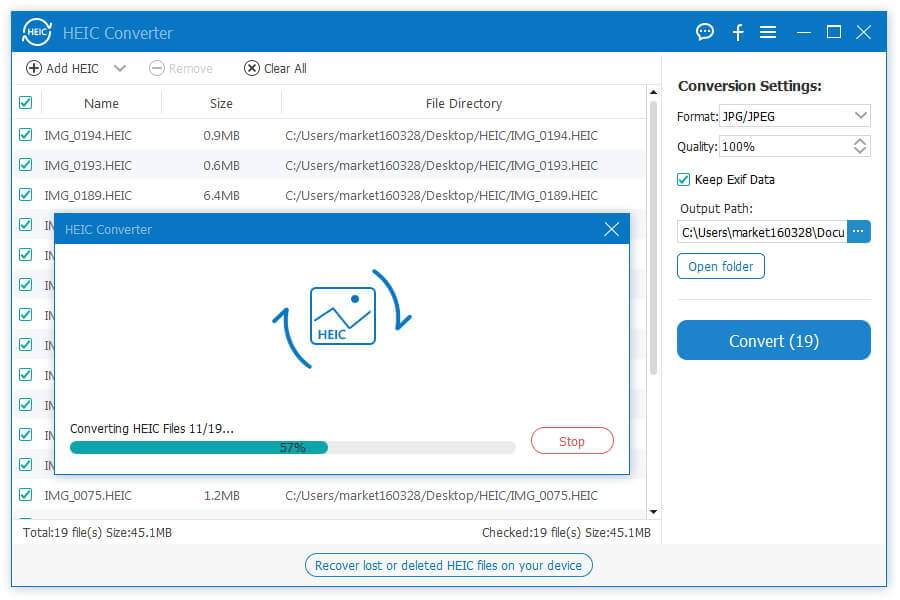 How to Open HEIC Files with Gmail on Android
A part of email services has built in the ability to open HEIC on Android or other devices. Gmail, for example, lets you transfer HEIC from iOS and open on Android without computer.
Step 1/2: Send your HEIC file to Gmail
On your iOS devices select the HEIC images then tap the Share icon and selec Gmail in the app-list.
Within the New mail composing screen you will see the HEIC photos appear as attachment, enter your Gmail address in To box and a subject.
Tap the Send button.
Tip: You may need to set up Gmail on your iPhone first if you do not see it in the app-list of iDevies sharing feature.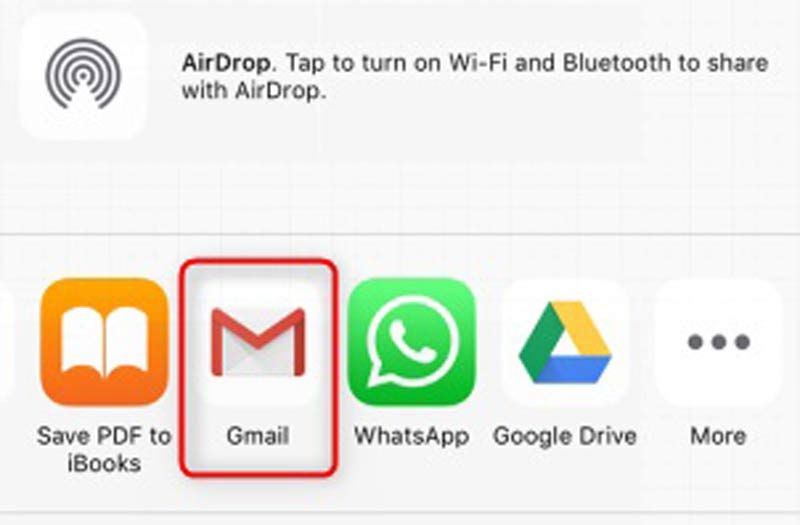 Step 2/2: Open HEIC with Gmail app on Android device
Turn to your Android phone, open Gmail app or mobile browser, find the email and open it. Then you can open and view HEIC on Android.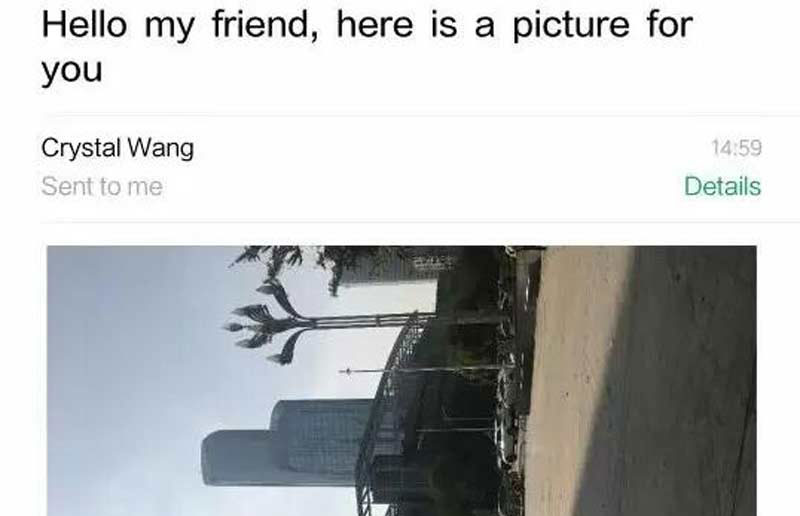 Note: Gmail only allows you to send attachments up to 25MB per email.
How to Open HEIC Files in Dropbox on Android
Similar to email, there are also some cloud services have added the codec for HEIC, such as Dropbox and OneDrive. You can back up HEIC images to Dropbox and open them on Android easily.
Step 1/2
Open Dropbox app on your iPhone, tap the Plus icon at the bottom and hit Upload Photos, and select the HEIC images. Tap Next and then Upload.
Wait for uploading to finish and switch to your Android phone. Start Dropbox app and sign in the same account.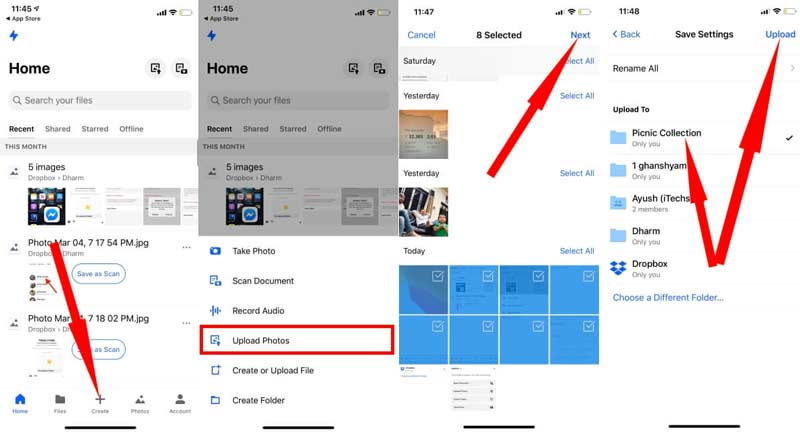 Step 2/2
Tap the Picture icon and you will see all images in your account including HEIC. Tap one HEIC to open it on Android.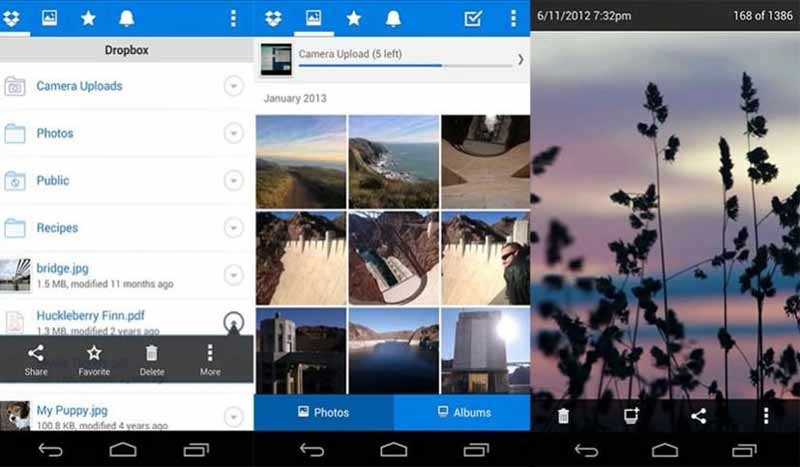 What apps open HEIC on Android?
There are a lot of apps for Android devices, but only a very small group of them is able to open HEIC on Android, like Dropbox, Snapseed, etc.
Why are my photos downloading as HEIC?
Firstly, the photos may be posted online in HEIC natively. Then you can only save them as HEIC. Another reason why photos download as HEIC is the setting. If you choose the photo format as HEIC, it will be downloaded accordingly.
Can Android phone open HEIC directly?
Google's Android Pie, also be simply called Android P, was officially released on August 6 in 2018. It has added the support for HEIC images. In another word, you can open HEIC on Android P directly.
What it exif data?
Exchangeable image file format (officially Exif, according to JEIDA/JEITA/CIPA specifications) is a standard that specifies the formats for images, sound, and ancillary tags used by digital cameras (including smartphones), scanners and other systems handling image and sound files recorded by digital cameras. The specification uses the following existing file formats with the addition of specific metadata tags: JPEG discrete cosine transform (DCT)[3] for compressed image files, TIFF Rev. 6.0 (RGB or YCbCr) for uncompressed image files, and RIFF WAV for audio files (Linear PCM or ITU-T G.711 μ-Law PCM for uncompressed audio data, and IMA-ADPCM for compressed audio data).[4] It is not used in JPEG 2000 or GIF.
Conclusion
This guide has shared you three ways to open HEIC images on Android phone or tablet. Gmail is an easy way to view HEIC images occasionally. Dropbox is another way to view your pictures saved in HEIC on Android. However, both methods must work with a network. Alternatively, you can convert HEIC for Android with Aiseesoft HEIC Converter. More questions? Please leave a message below the post.