My system memory usage suddenly rose to 90%, but I did not run too many applications, only Outlook, Chrome, Word. Is there a virus or Trojan running? – A user contacts us and reports this issue.
After connecting to the user's computer, we find EoAExperiences.exe is using the most memory and CPU, and the system comes back to normal after ending EoAExperiences.exe.



What is EoAExperiences.exe?
If you use Google, Bing, and Yahoo to search, there will be some results, but there is no clear explanation. According to 4 articles of Windows Blog, we only know the EoAExperiences.exe is an app running in the taskbar when using the text cursor indicator.
If you are running the Windows 10 May 2020 Update, or if you have joined Windows Insider Program, you can experience the new Text Cursor indicator. After turning on the new text cursor indicator, you can easily find where it is by customizing the text cursor indicator size and color.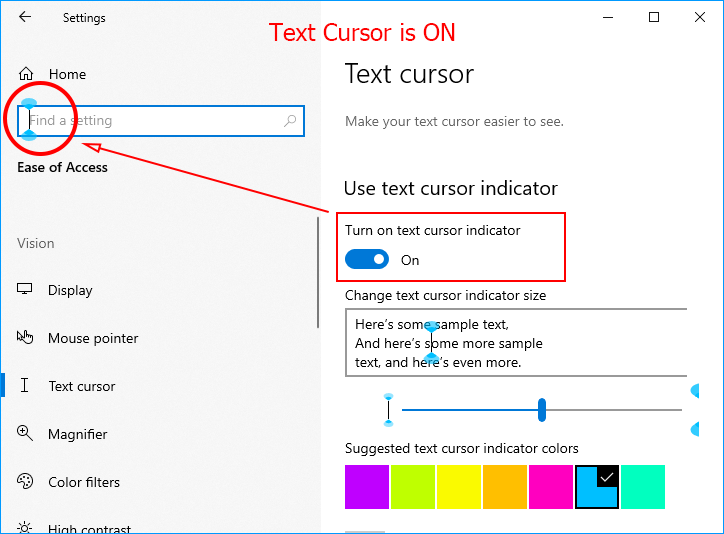 "We fixed a memory leak in EoAExperiences.exe after using the text cursor indicator for prolonged periods of time." – Said in Windows Blogs (Announcing Windows 10 Insider Preview Build 19025). The high memory usage issue seems like a known issue of the new Text Cursor Indicator but has not fixed perfectly.
How to fix the issue about the High Memory Usage of EoAExperiences.exe
If you encounter the high memory usage issue while using the new Text Cursor Indicator, please:
(1) Navigate to Windows Settings – Ease of Access – Text cursor
(2) Turn off Text Cursor Indicator.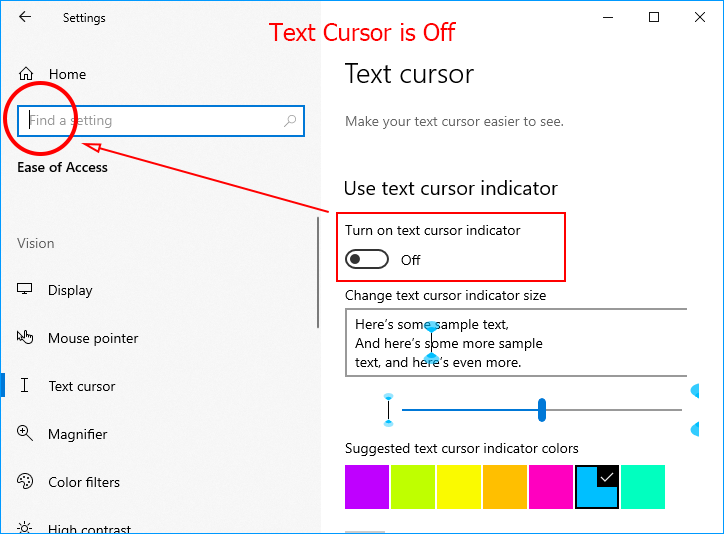 [Reference]

Announcing Windows 10 Insider Preview Build 19603

Announcing Windows 10 Insider Preview Build 19564

Announcing Windows 10 Insider Preview Build 19025

Announcing Windows 10 Insider Preview Build 18995