Sometimes, when we try to start an Office application (such as Word, Excel, Outlook, etc.), we could see "Updating Office, please wait a moment." After a few minutes, it will display "WINWORD.EXE – Application Error. The application failed to start correctly (0xc0000142). Click OK to close the application."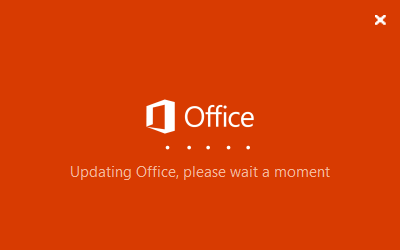 If you have the same problem, don't worry about it. It is very easy to fix this issue.

Please open the Task Manager, switch to Services, find ClickToRunSvc, right-click on it, and select Restart.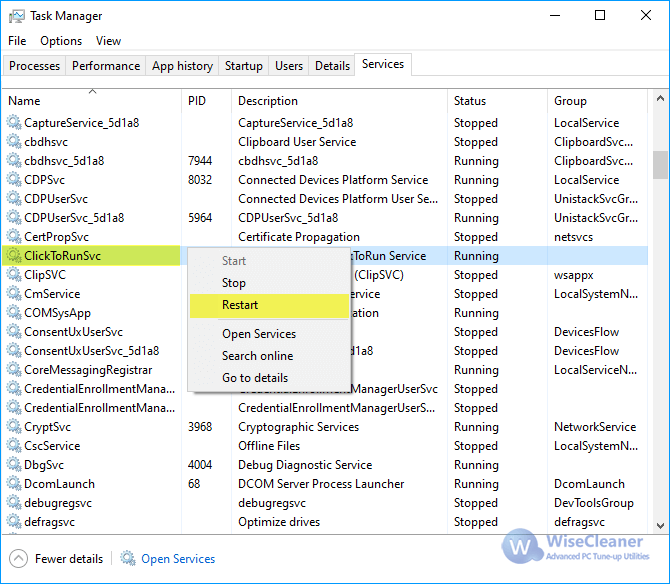 Done! You can start the Office as usual.