Recently, the editor received some feedback about the speeding up program. Every time users open the program, it always prompts Do you want to allow this app to make changes to your device?, which is very annoying.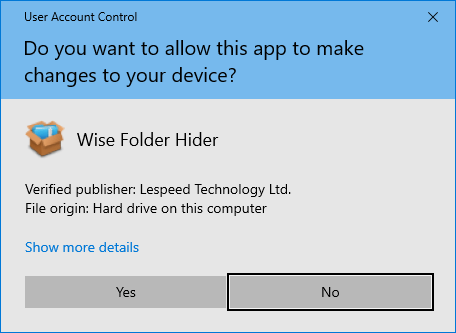 Some people questioned that there was a problem with the procedure itself. Now the editor gives you a clear answer, this is not a problem or bug in the program. This is a setting of the windows system we call UAC.
What is UAC?
UAC (User Account Control) is a new technology introduced by Microsoft in Windows Vista to improve system security. It requires users to provide permissions or administrator password before performing operations that may affect the operation of the computer or performing operations that change settings that affect other users.
It has 4 levels which represent four different settings regarding the Windows environment.

1. Always notify me.

2. Notify me only when apps try to make changes to my computer.

3. Notify me only when apps try to make changes to my computer (do not dim my desktop).

4. Never notify me.
Is it safe to turn off UAC?
UAC can help prevent potentially harmful programs (malicious programs, software, spyware, etc.) from being installed or changed on a computer without permission. Before obtaining the authority and administrator password provided by the user, the operation is verified through UAC to ensure the safety of the computer environment.
When the user installs the downloaded programs, some unwanted programs or malicious software may be bundled. Unnecessary programs will occupy the system's memory, causing the system to slow down. Any malicious software will gain administrator permissions, which can extend it to this Windows environment without restriction. All these processes can bring great risks to the Windows environment.
Turning off UAC can eliminate annoying pop-up windows, but it exposes the Windows environment to major risks. So, it's not recommended to turn off UAC unless you really don't need it.
How to change UAC settings.
Let's take Windows 10 as an example to introduce the steps to change UAC settings.
Control Panel → System and Security → Change User Account Control Settings → Cancel User Account Control (UAC)
Step One: Start Control Panel.

Press Win+R, enter "control" in the pop-up interface.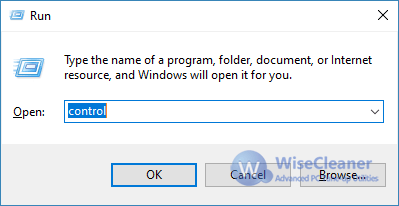 Step Two: Click "System and Security".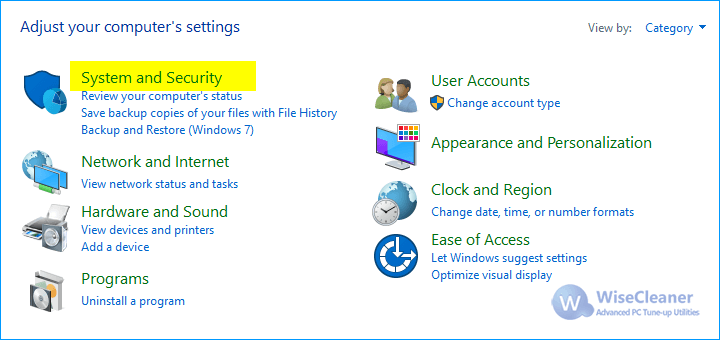 Step Three: Change User Account Control Settings.

In the right pane, select the "Change User Account Control Settings".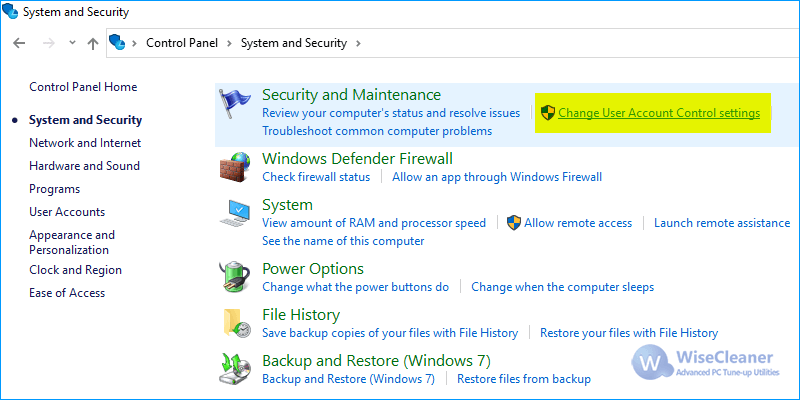 Step Four: Drag the scroll bar to the level you want.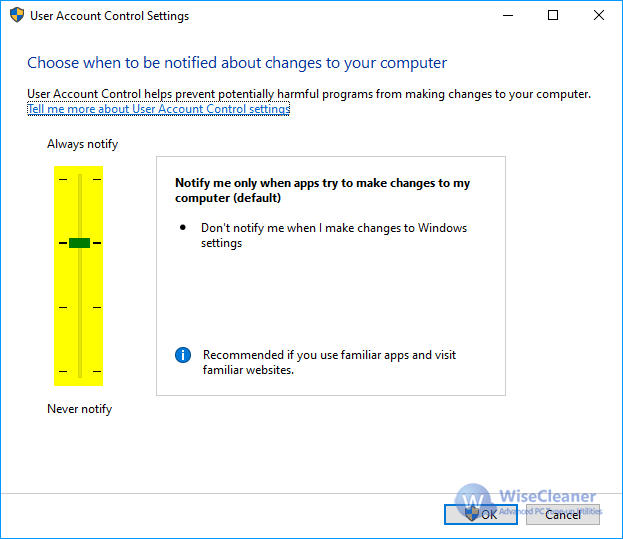 Step Five: Finally, click "OK" to save changes.