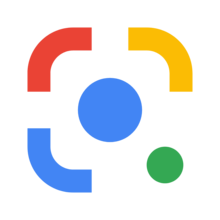 In real life, we cannot able to judge a book by its cover. But with help, if AR-based Google Lens you can. See the future in web surfing and searching through Google Lens updates.
It is not that far when type and search becomes a history because the future of search is not typing. Instead of it, you can use your phone camera to get information about any object around you.
Yes, it seems like a magic spell but it is true. Basically, Google Lens is a kick startup by Google that is based on AR (Augmented Reality) and Machine Learning technologies. That uses your smartphone camera to detect an object around you and offer various actions such as information, translation, shopping, and many others.
If we say in simple language, then what you see, it searches for you. Google Lens was announced back in the year 2017 and it was the exclusive feature in Google Pixel. After its popularity, Google launches this app on the Play Store and nowadays it has come to the majority of Android devices.
What is Google Lens and How its Work?
As we said above it is an AR, AI, and Machine Learning-based technology that is also known as an image recognition system. That recognize object around you and provide information about it.
To use it you just have to launch the Google Lens app on your phone and point your phone camera at anything such as a flower. And in a few seconds, Google Lens updates gives all the information about the object you are pointing at. It will not only tell what the object is, but it will also give you suggestions based on the object like nearby flowers store, kinds of flowers, and many others.
Google Lens is capable to recognize restaurants, clubs, stores, cafes, too. And provide a suggestion within a pop-up window including with reviews and address.
Know More About: Google Lens Updates
There is some set of work that Google Lens do very effectively and some of them are mentioned below. Explore the featutres and functions in new Google Lens updates:
Scan and Translate the Text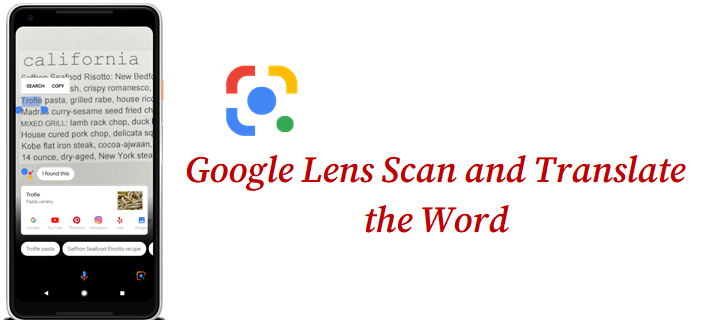 With the help of updated Google Lens, you can easily translate and text to your suitable language in real-time. Also, you can directly add events to your calendar, or make a call. To do this you just have to point your phone at text and with the help of Google Translator plugging it will translate the text like magic.
Shopping

Sometimes you see an outfit that caught your eye or a recliner that is fit for your living room. But you are not sure where you will find that same product. Here this application works a lot for you simply pick up your phone and point out the product. The updated Google Lens quickly search the same product on the available site or give you the suggestion about all the nearby store where you find that product.
Explorer Around You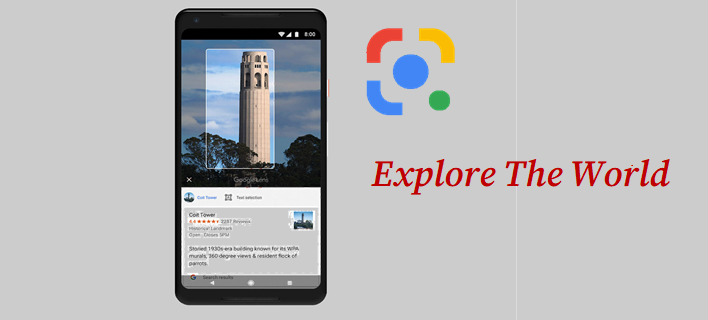 new updates in Google Lens also works as a tour guide for you. Just launch Google Lens and capture an image of a landmark. It will tell you all about the landmark such as history, rating, hours of operation, and more.
Complete Homework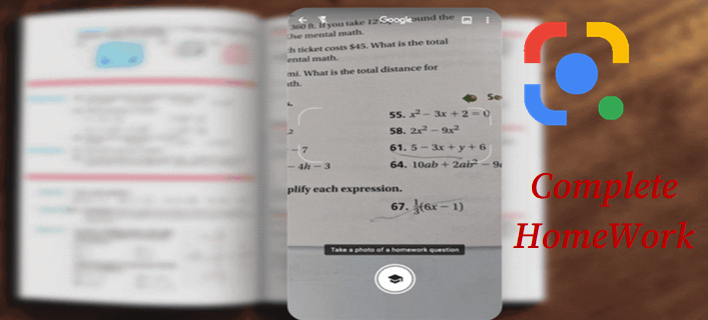 The amazing power of step-by-step question-solving quality is the best feature offered by Google Lens updates. If you stuck on a problem? No need to worry just scan the problem with the help of Google Lens and get an explainer's video, and steps-by-step results from the web. Google Lens can easily solve any questions from any subject such as math, history, chemistry, physics, biology, and more.
Copy Text from Documents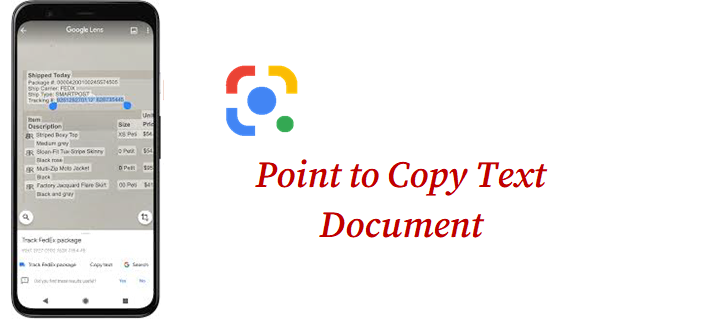 In Google I/O 2018 Google Lens added an AR feature to scan the documents. So instead of capturing a photo, you can point your camera at the text and you can immediately copy that text to your phone clipboard. You can also search for the text or if the text in another language then you can simply translate it.
Find Your Best Food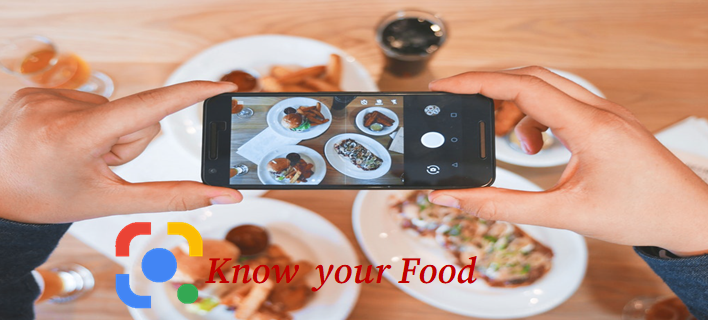 Sometimes you are not sure about the dish you have ordered in the restaurant. Just point your lens at the restaurant menu and you will able to read all the reviews added by the user about the food with photos.
Tap to Read for You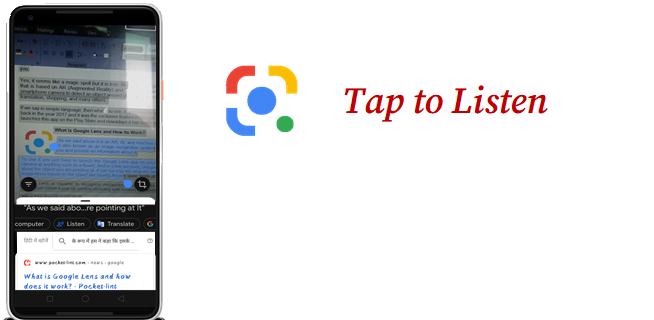 The best part about Google Lens updates is that it can read a text document on your behalf. Just point out your phone camera on the text and it gives you an option to Listen. Tap on the Listen option and the Google Assistance plugging will read the text for you. It supports multiple languages and scripts.
Time to Wrap Up
Well, the future of internet search or getting information about anything looks very exciting. Because we know that technology getting better and better over the period. Likewise, Google Lens that totally change the way of internet search. Hence, here in this blog, we tried to cover all about the Google Lens updates and it's a feature so try it and if you found any other cool features of Google Lens, then tell us about it.
Calling All Tech Lovers To Save 30% OFF On All SysTools Software. Hurry Up! Don't Miss Out This Golden Opportunity.
Start shopping at SysTools with Black Friday 2020 30% DISCOUNT COUPON APPLIED
Stellar Data Recovery – Standard
Recover lost or deleted photos, videos, documents & more.
$49.99
Stellar Password Recovery
Reset Windows login password easily.
$49.99
Stellar Data Recovery for iPhone
Recover lost or deleted data from iPhone 11 Pro, XS and others.
$39.99
Stellar Repair for Photo
Repair corrupt photos shot with DSLR, GoPro, smartphone, etc.
$29.99
BitRaser File Eraser
Erase sensitive files stored on system to prevent data theft.
$29.99
Stellar Converter for Audio Video
Convert 30+ audio & video file formats. Also edit the videos.
$24.99
SAVE $185.04
82% OFF
---
$224.99
$39.95
Offer Valid Till 27th Nov 2020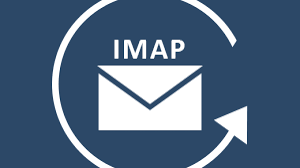 If you are working with any of the following applications you must have an idea about IMAP Server
Outlook
Thunderbird
Outlook Express
Window Live Mail
Opera Mail etc.
You would have seen that IMAP Email Server is not responding while sharing and receiving emails in IMAP Server based application.
Before understanding the reasons that why the IMAP Email Server is Not Responding lets get acquainted with the IMAP server and why it is important for the functioning of modern email communication.
Whenever we talk about IMAP, we also discuss POP3. Both go hand in hand. It is the contemporary of IMAP. The main reason that IMAP is advance than POP3 that it allows multiple devices to have access to the mailbox. Unlike POP3 it doesn't delete email from the server without permission. Here are the major differences between them.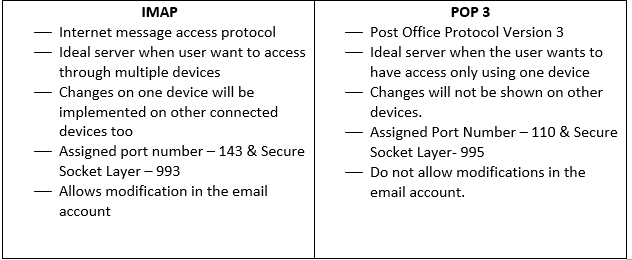 POSSIBLE REASONS FOR IMAP EMAIL SERVER IS NOT RESPONDING
Internet or Wi-Fi Connection is not established
Temporary Server Unavailability
SSL setting is not done properly
Improper Configuration of Account.
Quick Solution: Users can opt for SysTools Mac IMAP Server Backup Tool to effortlessly backup IMAP mailboxes to PST and other file formats.
SOLUTION FOR IMAP EMAIL SERVER IS NOT RESPONDING
1. Fix Internet Connection
The most common issue regarding IMAP Email Server is Not Responding is slow or disconnected internet. You can refer to fix the Internet connection issue.
2. Temporary Server Unavailability
IMAP constantly needs an internet connection and an active Server to keep it functional. Though there is no solution to fix the Email Client-Server, you can keep backup of your emails in tragic conditions like IMAP Email Server is Not Responding and unavailability of the server.
3. Configuration of SSL Setting
Before enacting the SSL configuration, Lets understand about SSL (Secure Socket Layer)
Encryption-based internet security protocol.
It provides an encrypted secure connection between application like between Web server and Client
Developed by Netscape in 1995
Uses TCP (Transmission Control Protocol) for an end to end encryption.
Why SSL fails to set up
Improper Configuration of SSL certificate during Installation
Incorrect details in the SSL certificate. To check the configuration reach to SSL Checker free services of Qualys SSL Labs.
The trusted certificate chain is broken due to the expired root CA or it could not verify.
Mismatch of domain names while accessing before the issuing of a certificate from CA.
SSL configuration in IMAP
To establish a connection using SSL, please use these ports
IMAP Port No – 993
Outgoing Server (SMTP) – 465
It will resolve the issue regarding SSL configuration
4. REMOVE AND RECREATE IMAP ACCOUNT
Sometimes the account is not configured properly. So you need to remove and re-add the account. Follow these steps to solve the issue of IMAP Server is Not Responding Outlook.
Open Control Panel then select the Mail from the available options. Click on the Email Account tab to open.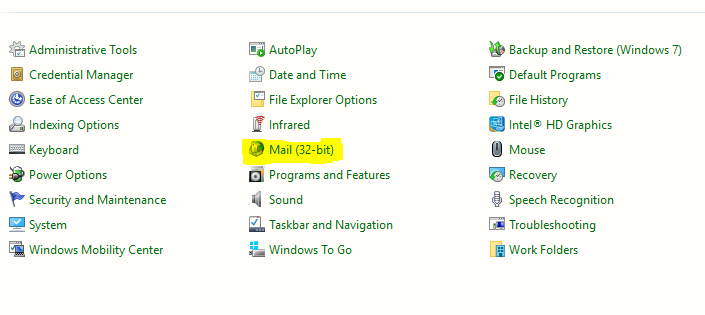 Select the account and by clicking on Remove you can remove the account from the Account list.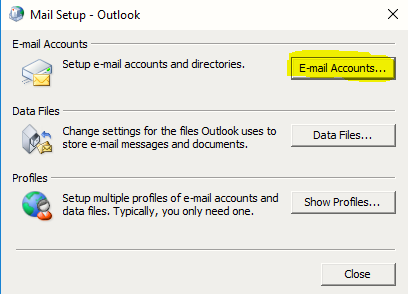 Then click on the New option to recreate the profile.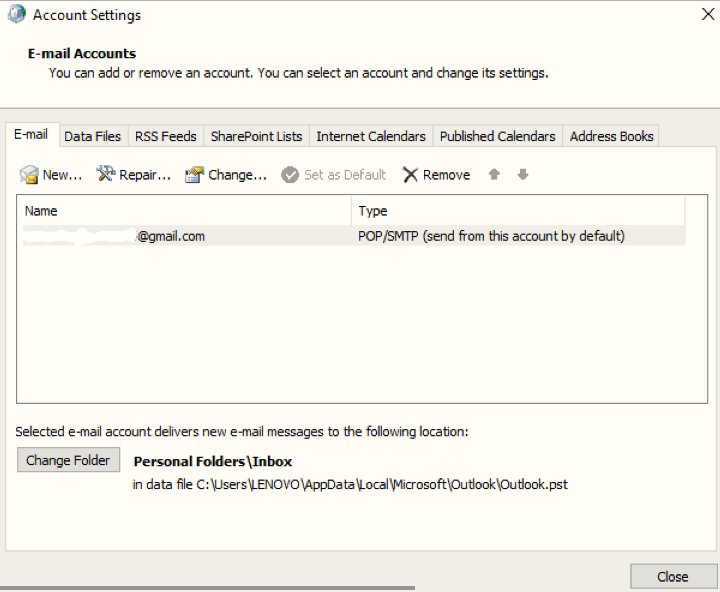 In the new Add New Email Account window, you would ask to fill in details of Name, email address, and password in it.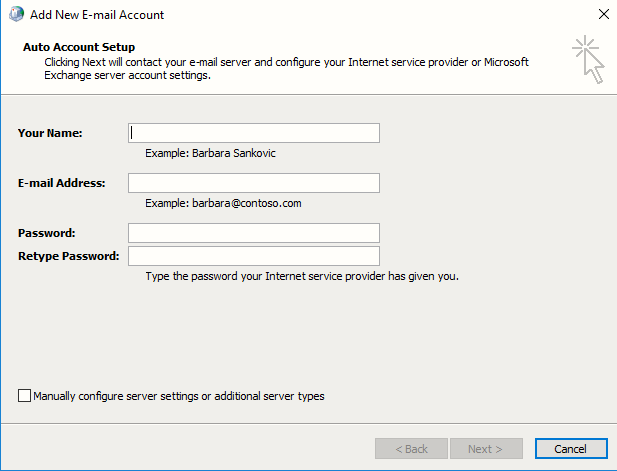 You can checkbox Manually configure server settings >> Next. It will open a new window. Select Internet E-mail account then Next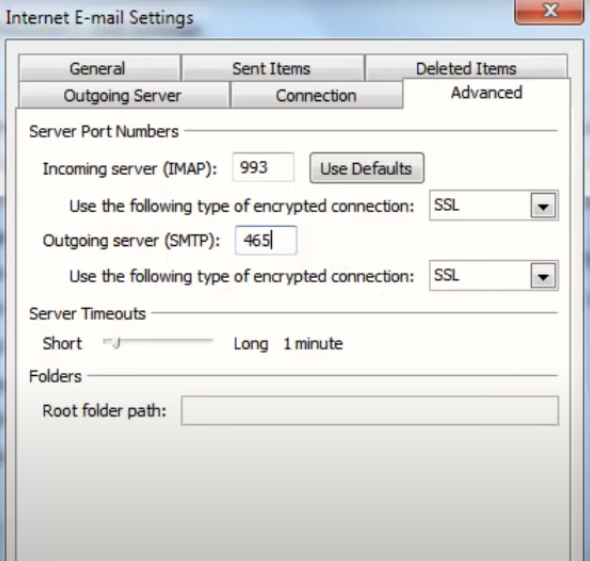 Choose either POP3 or IMAP to set up an account. Fill the domain details in the mail server space.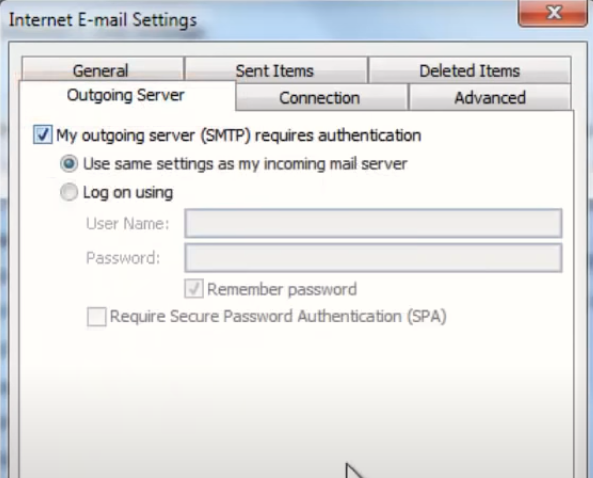 Click on More Setting >> Advanced tab and fill the Port for IMAP and SMTP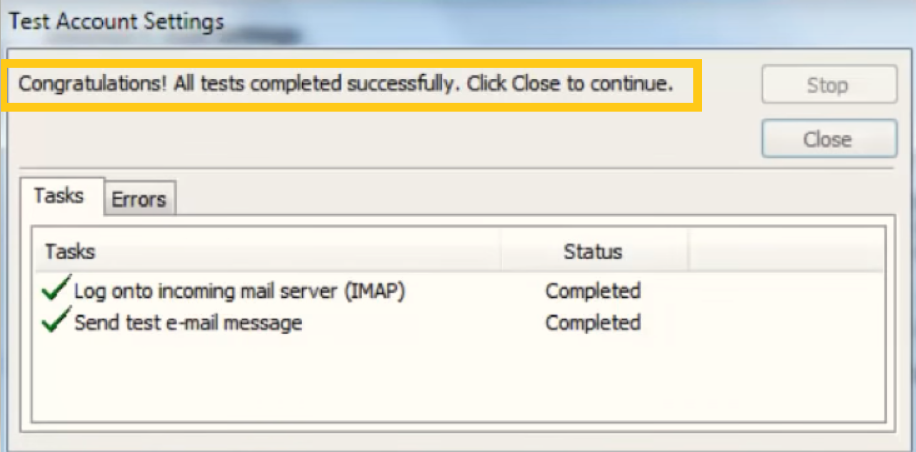 By default, IMAP protocol carries these ports
Incoming Server (IMAP) – 143
Outgoing Server (SMTP) – 465
You can keep the same, or if you want to establish an SSL connection then use these port
Incoming Server (IMAP) – 993
Outgoing Server (SMTP) – 465
Then click on the Outgoing Server tab and checkbox the authentication option and click OK to implement the changes.
After the configuration took place for the setup of IMAP. You would see a message for successful completion.
Conclusion
IMAP is an advanced email server protocol that is widely used by most Email Web clients. But sometimes IMAP Email Server is Not Responding Outlook issue arises because of many technical errors and incorrect configuration. We discussed the fixes that can solve these issues. These situations are inevitable but you can brace yourself for a situation like these if you have a complete download of the mailbox on your computer. It will provide you direct reach to your data at any moment.